Research and Development Facilities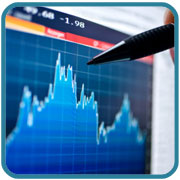 JRTL have specialists with long term experience in the composite industry who can assist with different aspects of research and development projects and consultancy. We can help with all areas, including: design, processing, repair, inspection, etc.
Based near Cambridge, we also have access to finite element models specifically for composites calculations to establish the optimum performance of FRP components.

JRTL offer the following research and development services:-
Project Management for products designed to industry standards: prototypes and pre-production manufacture, testing through to production programmes (if required), as well as a complete R&D projects.

Search Capability to obtain information on component and material properties including: fatigue life, long term ageing and creep; from world-wide sources.

Feasibility Studies and Manufacturing Trials where clients wish to convert for various reason, eg. weight or fuel economy; from traditional materials to composites.

Industrial Design and Product Development of internationally acclaimed standards.
We have specialist associates and development groups with experience in:
AIRCRAFT: Structures, Repair, Interiors and Seating
VEHICLES: Rail, Road and Military

Additionally we are able to provide TRAINING COURSES on any of the above subjects.