Portable Hot Bonding Controllers
JRTL supply a comprehensive range of portable hot bonding control systems. We have over 20 years experience in the design, manufacture and supply of this equipment to the adhesive metal bonded / composite, aerospace repair and associated industries. Primarily developed for the control, acceleration and monitoring of resin cures, they also have a variety of other uses, eg.- osmotic repairs in the marine industry.
All units are:
Simple to use
Highly portable
Durable
Fibre reinforced components constitute an ever increasing part of performance components. Our hot bonding controllers are used and specified by numerous airlines, aircraft manufacturers and military establishments for composite manufacture and repair. This equipment has gained numerous civil and military approvals, being specified for use in OEM, SRM's and many parts are Nato Stock Numbered.
See below for more information:
The Applied Heat A-75 Benchtop Bonder is a basic portable unit for controlling composite cure heating systems. It is small, lightweight and easy to use and can be operated from a 120/240v supply up to 20amps. It is very useful for both bench and field use and can be operated by non-technical staff.
Applications include:-
Heat Lamps
Heat Blankets
Radient Heaters
It is ideal for:-
Dry out
Accelerating room temperature cures
Cures not requiring printed records
Suitable for the following idustry sectors:-
Aerospace
Marine
Automotive
Infrastructure
JRTL have updated their range of Hot Bonding Controllers to include the Applied Heat A-150B-LB units. These compliment the JRTL range providing a compact, affordable controller which is straightforward to use.
Despite its relatively low price it can record up to 12 thermocouple (J-Type) inputs and store up to 10 cure profiles. Control can be from the hottest or operator selected thermocouple. The unit is easy to transport as it is light at less than 7 Kgs with approximate dimensions of 28 x 33 x 20 cm. It includes an easy read screen and thermal printer. It has alarms to warn against several different scenarios and to extend its versatility it can be linked to an additional unit to control multi-zone repairs. This unit has proved itself time and again, being the exclusive equipment used for composite repair by a number of large aircraft operators and OEM's.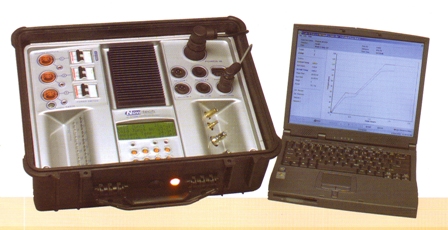 The Novatech HBC-4301A Hot Bonding Controller is well established as the Worlds most comprehenive and versatile unit on the market. It has a proven track record, intially having been designed for the Boron Patch Repair carried out by the RAAF (Royal Australian Air Force) and now used by many aerospace organisations for rectification and repair of composite parts.
A modular system (two main control cases can be linked) it provides the power for up to six zones for the control of heater mats, hot air blowers or infra-red lamps; offering both phase angled and burst fire outputs. Having two controllable vacuum pumps it can also be used for the double vacuum debulk process. The unit can be programmed to manage cure cycles (each with up to six stages) by applying the power at the appropriate time to follow a user determined cure profile. It monitors and records temperature inputs for up to 32 K or J type thermocouples.
All of the above units can be supplied with a kit of accessories to include all or part of the following items: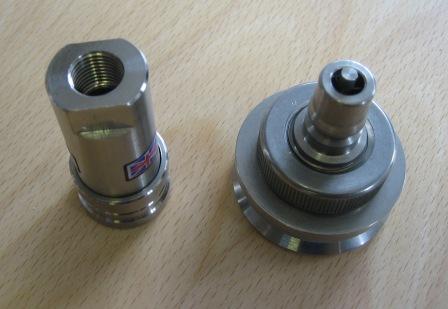 Flexible Rubber Heater Mats

Short Wave Infra-Red Heater Lamps

Hot Air Blowers

Moisture Monitors

Vacuum Leak Detectors

Vacuum bag connectors and gauges

Extension leads and adaptor cables

Thermocouples to your required lenght and specification

Consumable starter packs

Ditial Thermometers and / or Thermoucple Selector Switches
To arrange a demonstration or for more information
contact us.