Modular Data Loggers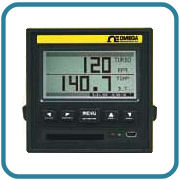 JRTL have selected & developed a range of data recorders to complement our heating systems & portable hot bonding controllers. They can be used as stand alone monitors or modular additions for this equipment to record temperature & pressure (if required). This maintains traceability for future records.
See below for more information:

Paperless Recorder housed in a bench top box, part number: JRTDL/2-IN, this has battery back-up (for up to 8 hours of un-interrupted operation).
A 2 channel paperless chart recorder based on the Omega 8250 Series (could use a Eurotherm or West equivalent), housed in a bench top enclosure. ¼ DIN (96mm x 96mm) Chart Recorder with 2 x K / J-Type thermocouple inputs (please specify with your order instructions). The recorder features a graphic user interface comprising a nematic LCD display with white LED backlight. It can display real time data in digital or graphical trend format. Via the front panel mounted USB port you can upload data from a flash memory card to a PC.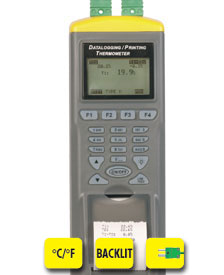 Microprocessor based data logger combining printing and data-logging thermometer. Housed in a durable ABS plastic case with easy to use push buttons and a custom LCD display incorporating a backlight.
The printing data logger measures temperature over the range of -200 to +1370°C with a resolution of 0.1°C/°F (-200 to +650°C) or 1°C/°F. The unit incorporates two mini thermocouple sockets, input selectable for type: K/J/T/R/S/E probes, enabling the user the option of connecting one or two t/c's with selectable readings and printing of probe 1, probe 2 and a differential temperature reading.
The dot matrix printer prints directly onto thermo-paper, eliminating the need for an ink cartridge or ribbon.