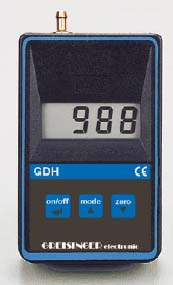 JRTL have introduced a range of Vacuum Barometers and Manometers to assist with vacuum leak detection.  They offer a very quick & easy solution for assessing the vacuum level achieved & whether there are leaks within an evacuated part.
Vacuum Barometer Type JRTB-200/12 (pictured) displays the pressure of an evacuated part in absolute terms.
To carry out a timed, vacuum 'drop' test we would recommend our Type JRTB-8200 Series manometer with data logging & timing facility.
Both units are available ex stock.
To arrange a demonstration or for more information contact us.