Mobile Repair Team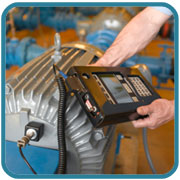 A majority of components on fixed and rotary wing aircraft is bonded structure. Our range of portable hot bonding controllers are used by airlines, aircraft manufacturers and military establishments for composite manufacture and repair of these parts.
As a result of this success and customer request, we have introduced a composite repair and manufacturing facility, which is based on a mobile unit incorporating our portable system. This enables us to carry out repairs on site if required.
All repairs are carried out strictly in accordance with the manufacturers maintenance manual or our clients instructions, which can be controlled under a number of supervisory authorities selected by the customer.
If it is possible to remove the components from the structure or we are unable to undertake repairs locally they can be taken to our workshop for attention facilitating a quick turn around of damaged parts.