These are for autoclave or general vacuum applications where a contoured vacuum bag or re-usable system is required. Manufactured from reinforced or un-reinforced electrometric sheet material, incorporating silicone or non-silicone formulations. Elongation of up to 800% and temperature resistance to 220°C+; eg. our E6112S (in a variety of weights).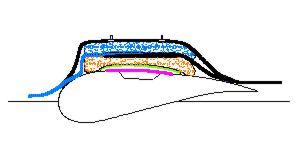 Click here to download data sheet
For samples or more information contact us.