Paperless Recorder housed in a bench top box, part number: JRTDL/2-IN, this has battery back-up (for up to 8 hours of un-interrupted operation).
A 2 channel paperless chart recorder based on the Omega 8250 Series (could use a Eurotherm or West equivalent), housed in a bench top enclosure. ¼ DIN (96mm x 96mm) Chart Recorder with 2 x K / J-Type thermocouple inputs (please specify with your order instructions). The recorder features a graphic user interface comprising a nematic LCD display with white LED backlight. It can display real time data in digital or graphical trend format. Via the front panel mounted USB port you can upload data from a flash memory card to a PC.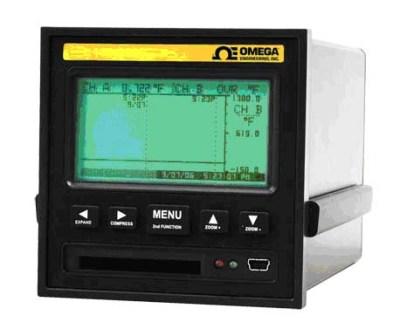 Click here to download data sheet
To arrange a demonstration or for more information contact us.