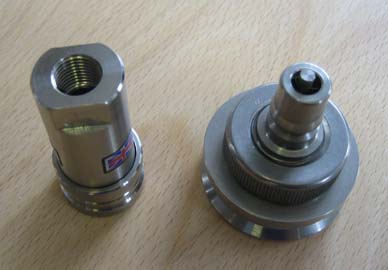 JRTL are pleased to announce we are now official distributors for the Premier / Vortex range, offering the most advanced vacuum connection solutions in the World. They manufacture fully serviceable, stainless steel: vacuum bag connectors, QRC couplings, assembled autoclave and workshop hoses. Premier design, manufacture and assemble in England.
All items have been developed to operate at a maximum sustained temperature of 232 degrees C. As standard they are supplied with test certificates and traceable serial numbers at manufacture.
Service packs, vacuum test rigs and tool kits are all available on request.
For a full brochure detailing the range, please click here.
Contact us for more information.