The Woodpecker WP-632AM combines both the former WP-632 Handpiece and WP-632M Monitor into one unit making it a more powerful tool than previous models.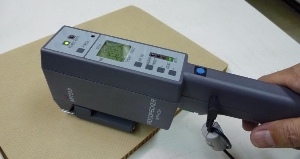 Having an LCD display built into the Handpiece, it clearly shows the set and measured contact times (in mili seconds), making it easier to setup on the test standard. The unit data-log's points giving a record / history that can be saved creating traceability of a scan.
The display means that it can be function tested in house to the manufacturers specification without the need of other expensive equipment; a Function Test Kit is required.
The XY plotter is available as an option for the Woodpecker WP-632AM Handpiece. It allows the user to measure contact time (in milli seconds) of the structure under test and displays the position of the unit on a PC (as colour tile map or numerically) if used in real time. This record can be saved and printed creating traceability of a scan.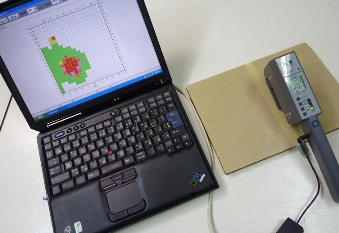 The WP-632AM Handpiece has been available since the end of 2007 and sales have now exceeded 500 units to both military and civil customers. It has been formerly approved by Airbus, Boeing, Bombardier and others and the former WP-632 Handpiece has been phased out.
In July 2007 the equipment received NATO codification, Nato Stock Number : 6635-99-282-4319

Click here to download WP632-AM Data Sheet

Click here to dowload the Operation Manual for the WP-632AM Handpiece
In November 2021 the Woodpecker WP-632AM Handpiece was superseded by the Woodpecker WP-632AM-R Handpiece. JRTL can still offer a repair and calibration service for this equipment.